For details of the tea party, please visit
Harsh Domain
or
Takagi Nao Fans Forum
. ^_____^
Please comment to this post *and* credit in the keywords
shiokaze_senshi
if you take any of the bases below.
Teaser:
(
Nao-san & Yuhka-san Summer Tea Party 2006
Collapse
)
I'm very honored to convey Nao-san and Yuhka-san's thanks to everyone who wrote to them. Yesh! Your messages have safely handed to them by hand. They both very impressed! Here are some icon bases of Nao-san & Yuhka-san from the Summer Tea Party 2006. Enjoy! :D
So I was wondering if anyone would want his or her message to Nao and Yuhka? You could write it in (simple) English, I think they could read a little. Or have it translated into Japanese. Let them know they have fans from around the world that loves them!

Please write it in the format I given below. Please don't combine a single letter to Nao/Yuhka. Split it into two separate messages to which you want sends.


Example :-

To Nao-san or Yuhka-san,

(Enter your message here)


From (your name)
(country)


You have time to write it until 23rd July 2006. Please write your message in here. Don't write it anywhere, but on this page. I'm not sure that I may miss a single message if I have to collect them from other forum.



LET'S SEND OUR LOVE TO NAO-SAN AND YUHKA-SAN!!




~* All comments will be screened.





Hi all! I'll be going to Japan and meet up with Nao-san and Yuhka-san on their first combine Tea Party. :3 I'll be making cards and letter for them both.
shiokaze_senshi
if you take any of the bases below. Enjoy! :-)
Teaser:
(
Nao Forever
Collapse
)
Happy birthday to our beloved Takagi Nao!! Hope your life filled with joy and happiness. To celebrate Nao-san's birthday, I've make some icon bases. Please comment to this post *and* credit in the keywords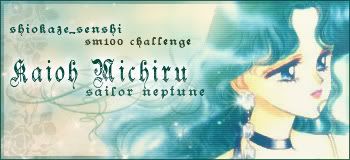 Artist:
shiokaze_senshi claimed at
sm100
Character : Kaioh Michiru/Sailor Neptune
Started: 03 June 2006 Completed: 01 August 2010

Last Update: 01 August 2010
Number of Icons Added: 20
Status: 100/100




(

Unmei wa UtsukushikuCollapse

)
Current Mood:

accomplished


Category: Famous People
Sub-category: Actresses
Subject: Takagi Nao
Image: Original Image
Username:
shiokaze_senshi
Love & Peace

Current Mood:

accomplished
shiokaze_senshi
if you take any of the bases below. Enjoy! :-)
Takagi Nao x 15
Asami Yuhka x 15
Nao x Yuhka x 5
(
Destined Couple
Collapse
)
All the sudden I'm in the mood to make some icon bases. It's all about our beloved Takagi Nao and Asami Yuhka(*is an HM otaku*). Please comment to this post *and* credit in the keywords
Current Mood:

artistic